Punjab Lottery Ticket Online
Punjab Lottery Agency Authorized Seller for
Punjab State Lottery Ticket
Number 1 Seller in Punjab State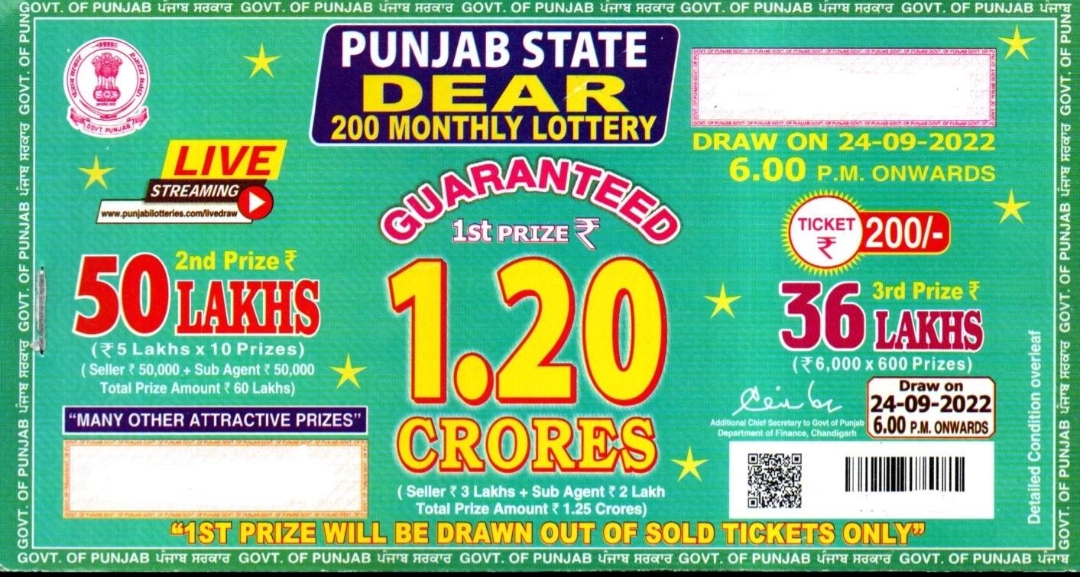 Punjab State Lottery
– Punjab State 500 Monthly Lottery
– Punjab State 200 Monthly Lottery
– Punjab State 10 Weekly Lottery
– Punjab Bumper Lottery
Buy Dear Lottery
– Dear Lottery 1PM Daily Draw
– Dear Lottery 6PM Daily Draw
– Dear Lottery 8PM Daily Draw
– Dear Lottery 100 Daily Draw
Buy Nagaland Lottery
– Nagaland Kali Puja Bumper Lottery
– Nagaland 500 Monthly Lottery
– Nagaland 200 Monthly Lottery
-Nagaland Special Bumper Lottery
Can i Buy Punjab Lottery Ticket ?
If you are 18 or above & an Indian resident, you can buy Punjab Lottery from Authorized Punjab Lottery agency shop.
How do i claim my prize for Punjab Lottery ?
Prizes upto 10000 are cashed by Punjab Lottery Agency Sellers . Prizes above 10000 will need to be submitted to the Dir. Punjab State Lottery  office and the same will be cashed at the earliest.
Are you Authorized Punjab Lottery Agency ?
We are authorized Punjab Lottery Agency with license to sell paper lottery tickets. We only deal in paper lottery tickets issued by State Govt.
Is Punjab Lottery Legal ?
Punjab Lottery is run by Punjab State Govt and is a govt paper lottery ticket which is very much legal. When you buy punjab lottery ticket, you are buying a Govt issued paper lottery scheme ticket. So buy without any fear.
What schemes does Punjab Lottery run ?
Punjab State Lottery tickets offer Punjab Bumper Lottery, Punjab Monthly Lottery & Punjab Weekly Lottery Tickets with guaranteed to public prizes (1st prize tickets are drawn out from sold tickets only).
How do i pay for Punjab Lottery ?
You can pay us by visiting our website or paytm us alongwith your details about the shipping information and we will send you the Punjab Lottery ticket you order within 48 hours via shipping of your choice.